Sisyphus Cinematography
12', 2018, directed by Driss Aroussi / produced by Primaluce
— FID, Marseille, (video installation), 2019
— BlackStar Film Festival, Philadelphie, 2019
— IFFR International Film Festival Rotterdam, Holland, January 2019
— CorsicaDoc - Ajaccio, France, 2018
— Immaterial Collection, Beyrouth, Lebanon, 2018
In the Moroccan desert, a man extracts stones from a mountain and breaks them. His perpetual labour becomes an act of meditation, a demonstration of human dignity in its most austere form. Poetic and yet purely documentary, this desolate scene points out humanity's place in the universe.
---
Blue Sky from Pain Direction / Cinematography / Editing
15' , 2016, in collaboration with Hyacinthe Pavlides & Laurence Pillant / produced by Dekadrage
— Valladolid International Film Festival ( Seminci ), Spain, 2017
— Doc en Mai - Bordeaux, France, 2017
— IFFR International Film Festival Rotterdam, Holland, 2017
— Jean Rouch International Film Festival, Paris & Marseille, France, 2016
— Carthage International Film Festival, Tunisia, 2016
— Jihlava International Documentary Film Festival, Czech Republic, 2016
— Drama Short Film Festival, Greece, 2016
A man is imprisoned without knowing why. Where is he ? For how long ? Using images from abandoned detention centres for migrants in Greece and a reconstruction of a story , Blue Sky from Pain submerges us in a suffocating atmosphere, erased, in ruins…
---
Komorebi Cinematography
15', 2018, directed by Laurence Saussez / produced by Kaleo Films
— Exhibited at MAD Musée des Arts Décoratifs, Paris, France, 2018 - 2019
A documentary portrait of Takeshi Nishimura, an expert of the dying art of the katagami : The Japanese craft of making paper stencils for Kimonos.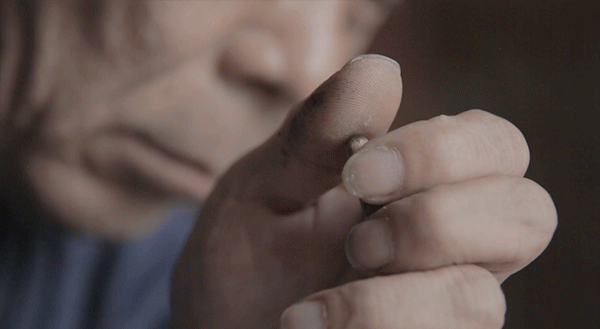 ---
Achayef Cinematography
19', 2018, directed by Abdessamad El Montassir
— Exhibited at IFA gallery Berlin, Germany, 2018 - 2019
The stories collected by Abdessamad El Montassir in the Sahara of southwestern Morocco are micro-histories that the artist renders visible. Achayef reveals views obscured by official accounts of History.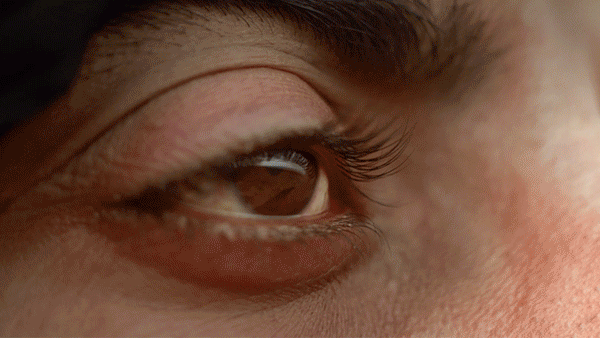 ---
FRGMENTS Cinematography(4K Video Capture)
2018, a sound & image installation by Julien Bayle produced by Asia Culture Center
Showed at : Asia Culture Center, Gwangju (South-Korea), Elastic Arts, Chicago, IL (US), CYNETART Festival, Dresden, Germany, Escuchar program at Museo de Arte Moderno de Buenos Aires
FRGMENTS is both an audiovisuel live performance and an autonomous installation showing the permanent disruption of a continuous sound & visual flow.